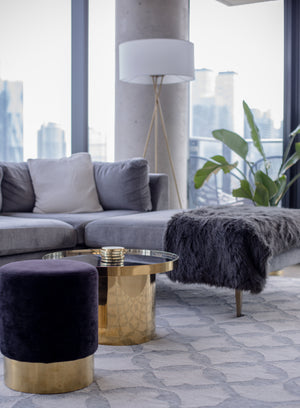 Custom Interior Design Consultations
LOVE THE SPACE YOU'RE IN
Bring your dream home to life with one-on-one design help & hand-picked products tailored to your style, space, and budget. 
Marieka can work with you in person or remotely to design your dream space! 
Includes one-on-one designer help on a total room design, complete with virtual mood board. (Does not include the items sourced and curated from Lucky Penny). 
Our in-person offering allows you to collaborate with Marieka in person to bring your vision to life. (Does not include the items sourced and curated from Lucky Penny.)
We use our extensive inventory and design know-how to mix and match with what you already own, saving you time and money. The results are spaces that look larger, on trend, and modern. (Does not include the items sourced and curated from Lucky Penny.)